Simple 555 Wind charge controller
Another Wind turbine charge controller ?
Well Yes another simple project with less parts count. This is the latest project from michael Davis, he just uploaded it on his site http://mdpub.com and i designed him the PCB for it. have a look at michael website.
After Building some of these i figured out how i can improve the design , so i set myself to optimize the board , the result is Version 3.1x.
SImpler design and yet the same functions ?
This is the latest Version the 3.1x of the pcb board - the 555 wind / solar charger controller. it has less parts and works just like the previous one with added benefits - easier to calibrate and now has on board fuse and diode protection for polarity reversal.
if you require one ready built or in kit form , just drop me an email or else visit the webshop and i will answer you back .
Webshop : http://jasonkits.bigcartel.com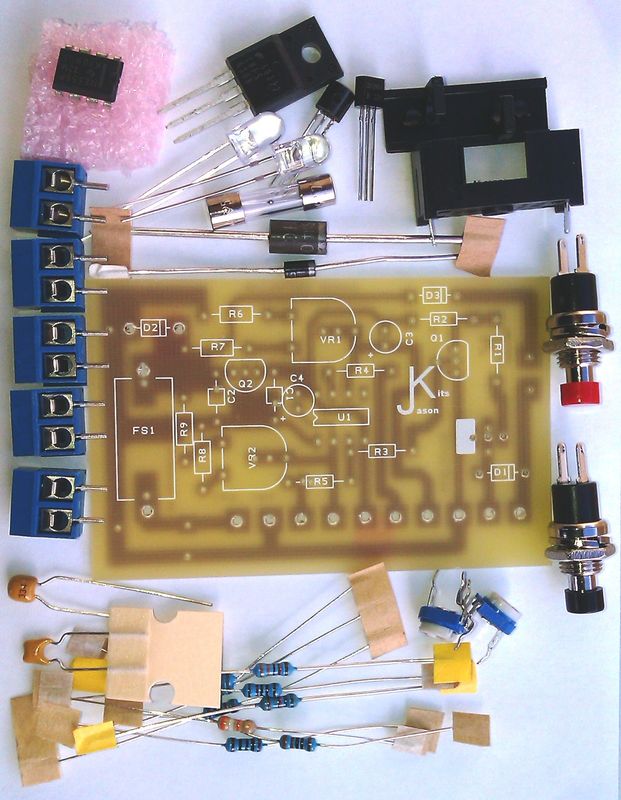 Supplied ready build and aligned or as a kit with full instructions
The board is supplied ready build and tested, you only need to connect the relay coil and wire the relay contacts .
In case you opt for the kit version . All the necessary documentation is supplied . circuit diagram , parts layout , calibration sheet and general wiring schematic
My Contact Information
Links to Other Sites